Ignite Bermuda has completed its second Young Adult Entrepreneurial Internship program which ran from May 31 to July 21, 2022.
A spokesperson said, "With thanks to HSBC Group and HSBC Bank Bermuda, Ignite enabled 12 local young adults, ages 19-25 years old to develop their passions for entrepreneurship through workshops and part-time internships within some of Bermuda's top startups, all Ignite graduates.
"Workshops consisted of Mindset & Behaviors, Marketing, Bermuda Economic Overview, Lean Startup and more, all presented by industry experts, the Ignite team and alumni. The interns shared that some of their biggest takeaways were an overall mindset change and having more moral support, that everyone has their own journey, it's good to be uncomfortable, and don't be afraid to fail.
"Within their internships, the young adults gained first-hand experience working alongside a local entrepreneur on an independent project, such as marketing, market research, membership development, event planning and more."
"When asked what they enjoyed about the programme, they stated that 'simply having a mentor that is quite similar to myself who I can learn from, and I believe the mentoring can continue after the internship ends.' Additionally they said they enjoyed 'meeting other like minded entrepreneurs' and 'the amount of support and encouragement from everyone."
Kiera Simons said, "It was a great experience and I learned so much leaving Ignite. Thank you to Georgia Rego, Alicia Lister, HSBC, and everyone else at Ignite for this amazing opportunity."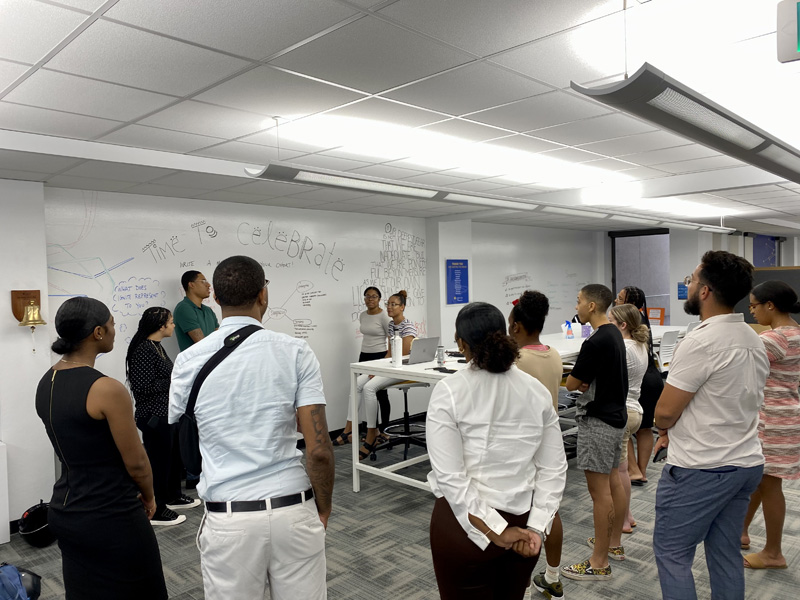 The spokesperson said, "Out of the 12 participants, over 60% had already started their own business prior to the programme, with 100% sharing that this program helped them to gain a better understanding of entrepreneurship. When asked to describe the program in three words, the top words used by the interns were 'inspiring,' 'informative,' and 'encouraging.' An internal stated that 'this is the only space where it wasn't a competition with one another; everyone wants to help and that was great."
Erin Cardoso said, "I learned so much. We learned about growth and fixed mindsets, customer discovery and so much more. I made new friends and heard from everyone about their thoughts and experiences. One of my favorite things that we did during the program was talk to other entrepreneurs in Bermuda about their journeys and how they got to where they are today. Overall I thought it was an amazing experience and wish it was longer."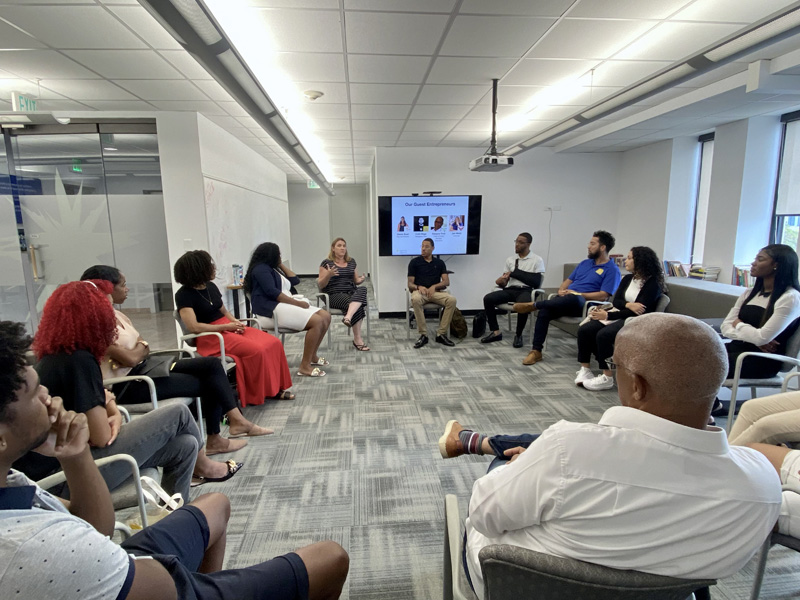 The spokesperson said, "Upon completion of the program, interns each delivered a five-minute presentation on their experience, what they learn and how they were going to apply it moving forward. Three top finalists were selected to present at the closing ceremony, each receiving a cash bonus: Tomiko Douglas, Najée Pitt-Clarke and Jordin Edness, with Kiera Simons receiving a special mention.
"Additional awards included the 'Ignite Spark', presented to Sé-Lah Ray, who demonstrated the Ignite spirit by taking action and getting outside of their comfort zone, and the 'Expeditiousness Award', earned by Erin Cardoso for continuously exemplifying punctuality and readiness ."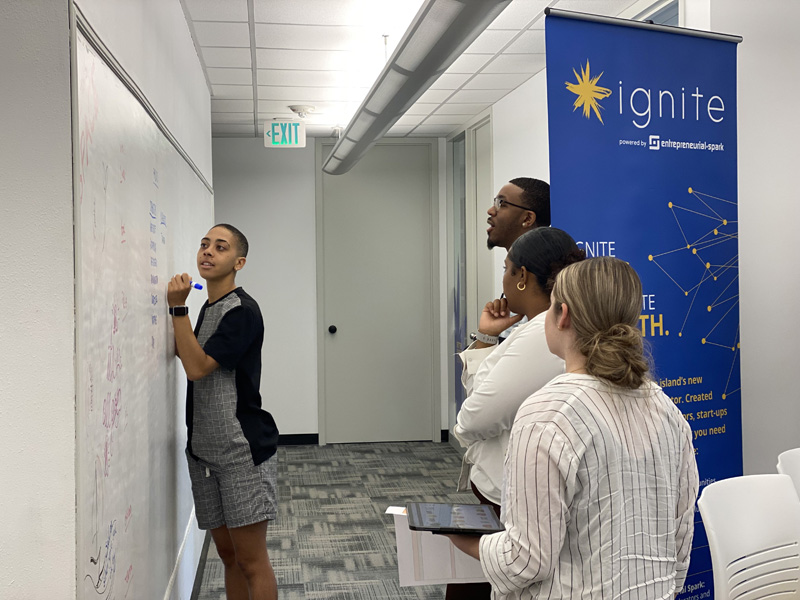 Najée Pitt-Clarke said, "Thank you HSBC for the opportunity to jumpstart and ignite my future.
2022 Young Adult Intern and Host Mentor Business/Organization
Ashley Fubler – Emilie Faulkner-Meek, Rise Marketing
Erin Cardoso – Jodi Virgil, Organized Solutions Bermuda
Jada St. Clair – Kristin White, St. George's Stakeholders & Long Story Short
Jordin Edness – David Cahill, Bermuda Charge
Kaleo Place – Toriano Simmons, Rewards
Kiera Simmons – Patrina O'Connor Paynter, Big Brothers Big Sisters Bermuda
Najee Pitt-Clarke – Craig Smith, Greenhouse Bermuda
Naomi Fubler – Kristen Scott Ndiaye, Noémie by the Well
Se-Lah Ray – Reva Minors, Loquat Roots
Tiara Fisher – Claire McDevitt, Healthcare Solutions
Tomiko Douglas – Alex Marshall, Hot Fiyah Entertainment Ltd and Whip Rideshare
Zillah Welch – Holly Mazar-Fox, Mazar-Fox Art Consulting
"More information about the Ignite Young Adult Entrepreneurial Internship Program can be found online here."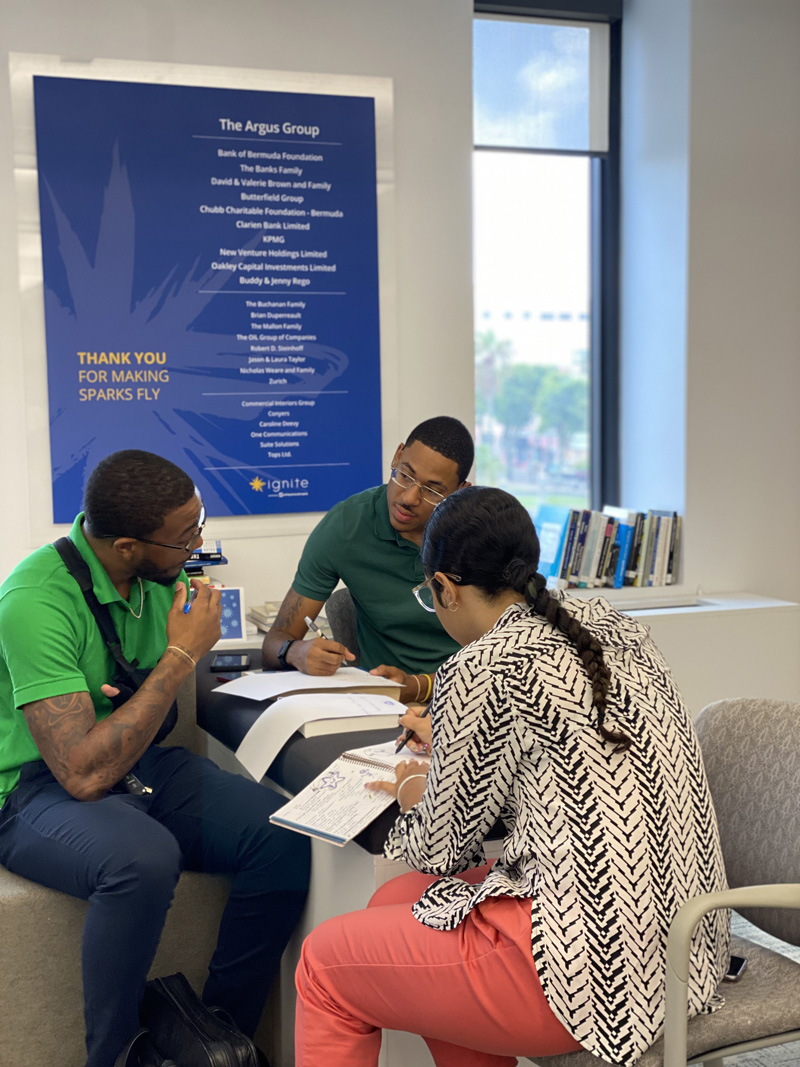 Read More About
Category: All, Business, News